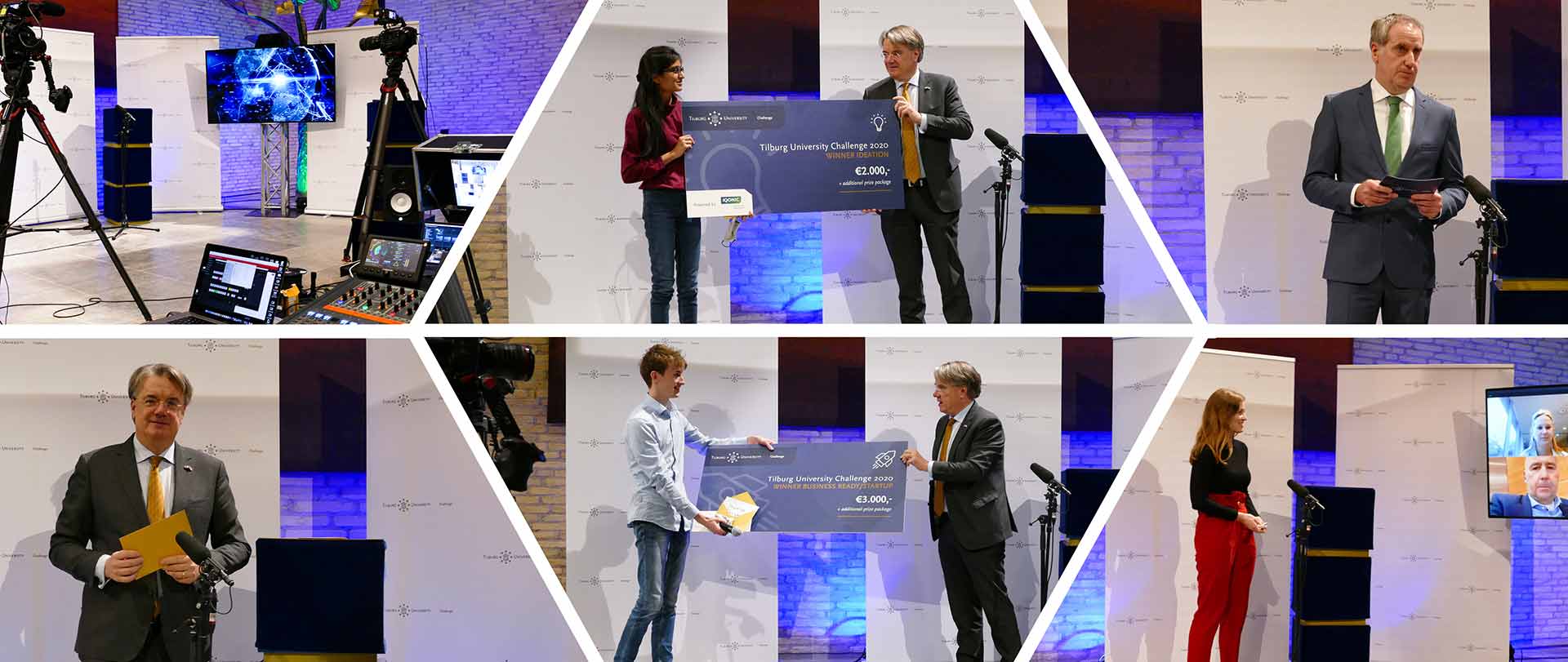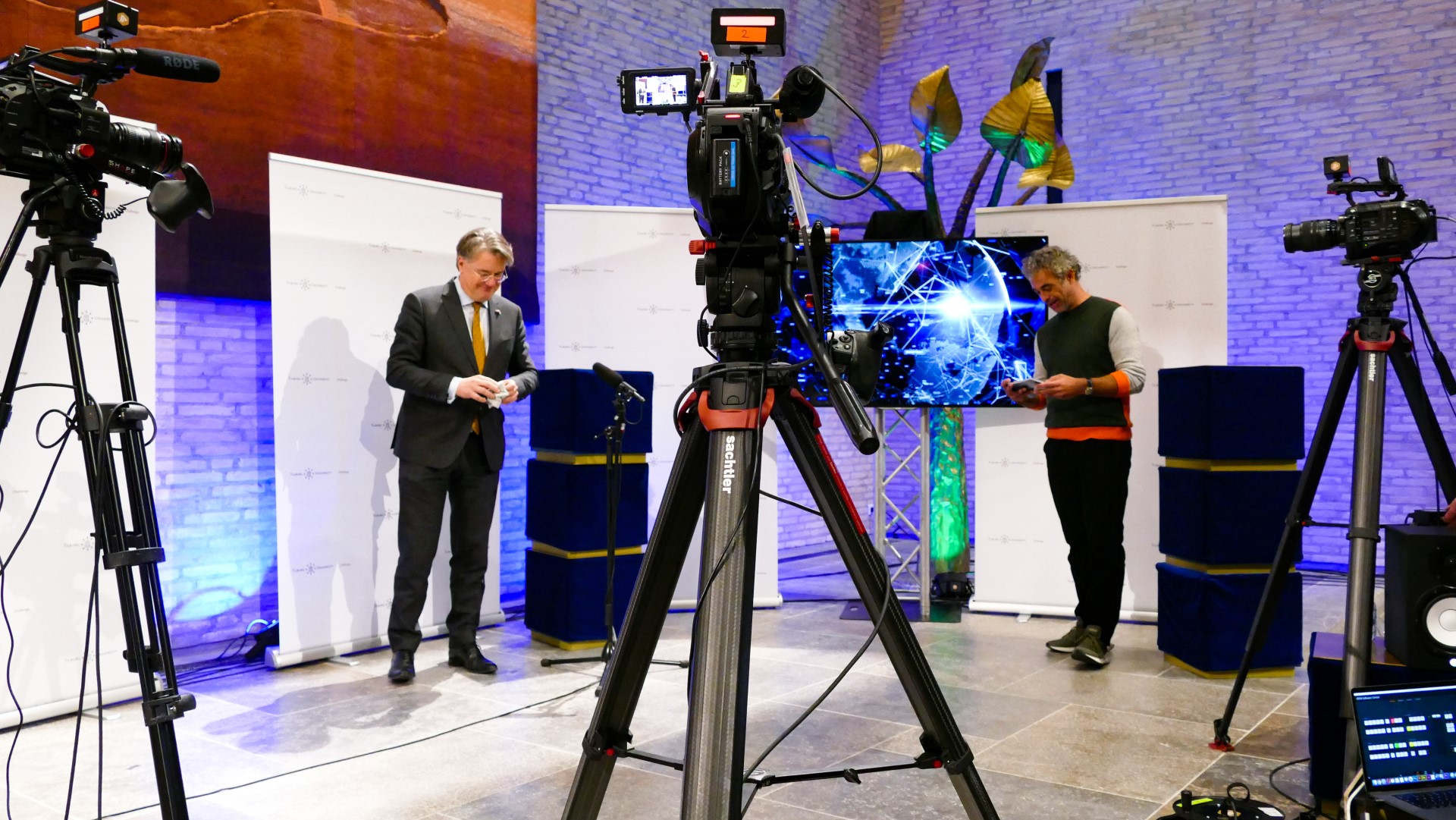 The Grand Finale of the Tilburg University Challenge
Join the online audience on the 9th of December and vote for your favourite team!
The Tilburg University Challenge is a competition for entrepreneurial thinkers with the ambition to make a real impact on society. The participants are introduced to successful entrepreneurs and leading international companies that help them on the road from idea to demo to global market.
It offers students the opportunity to participate with their innovative and entrepreneurial ideas. During the challenge, these ideas are developed into a feasible and profitable business plan, in co-creation and with the guidance of coaches from the business community. Over the past few months, more than 80 teams have worked to develop from an idea to a business idea and perhaps even a start-up.
Only the 14 selected finalists will advance to the Grand Finale! These teams will have the opportunity to pitch their idea in front of an expert jury and online audience. After the pitches, three teams per category will be selected to participate in the final battle and answer a number of questions that the jury still has. Two categories are available: Ideation and Business Ready. The team with the most votes from the online audience will receive the Audience Award. In each category, a team will be selected by the expert jury to win the Ideation or Business Ready Award.
The livestream will be recorded in Tilburg University and broadcasted via our homepage right here on the 9th of December between 15:15 and 17:15.
To receive more information and the program booklet, please register.
Partners Tilburg University Challenge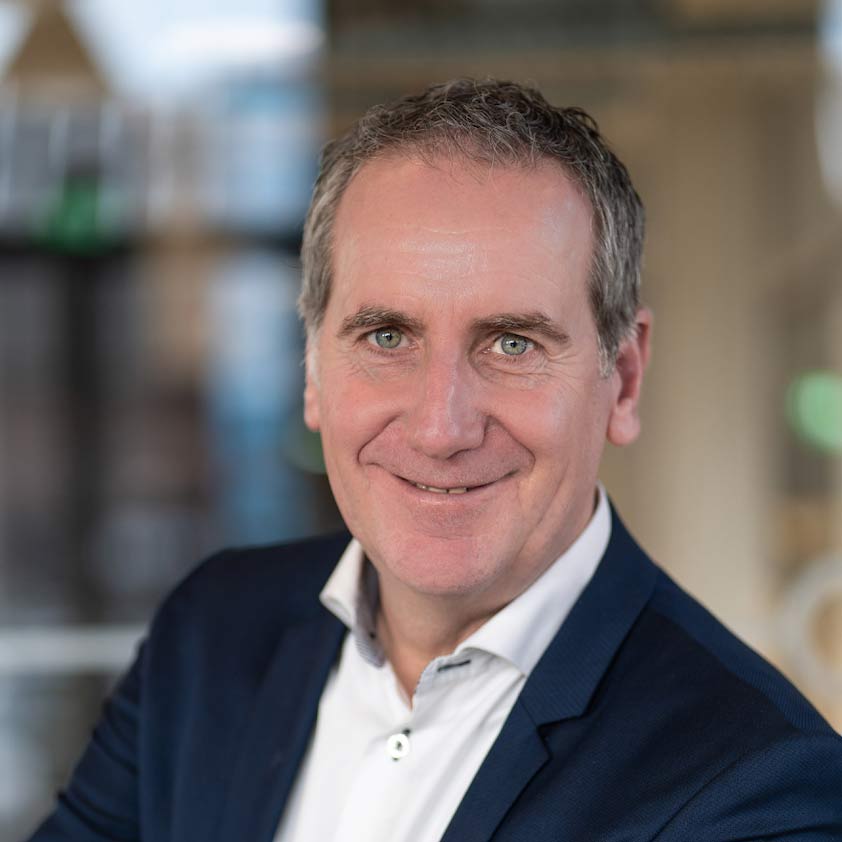 As a Tilburg University student, you are the responsible and entrepreneurial thinker of the future. We challenge you to open up your mind, come up with ideas for society and join the Tilburg University Challenge. Improve your entrepreneurial mindset and skills with our broad network of industry partners and turn your solutions into business ideas whereby society profits.
Edward van de Pol, Director IQONIC & KTO of Tilburg University
Winners Tilburg University Challenge 2020!