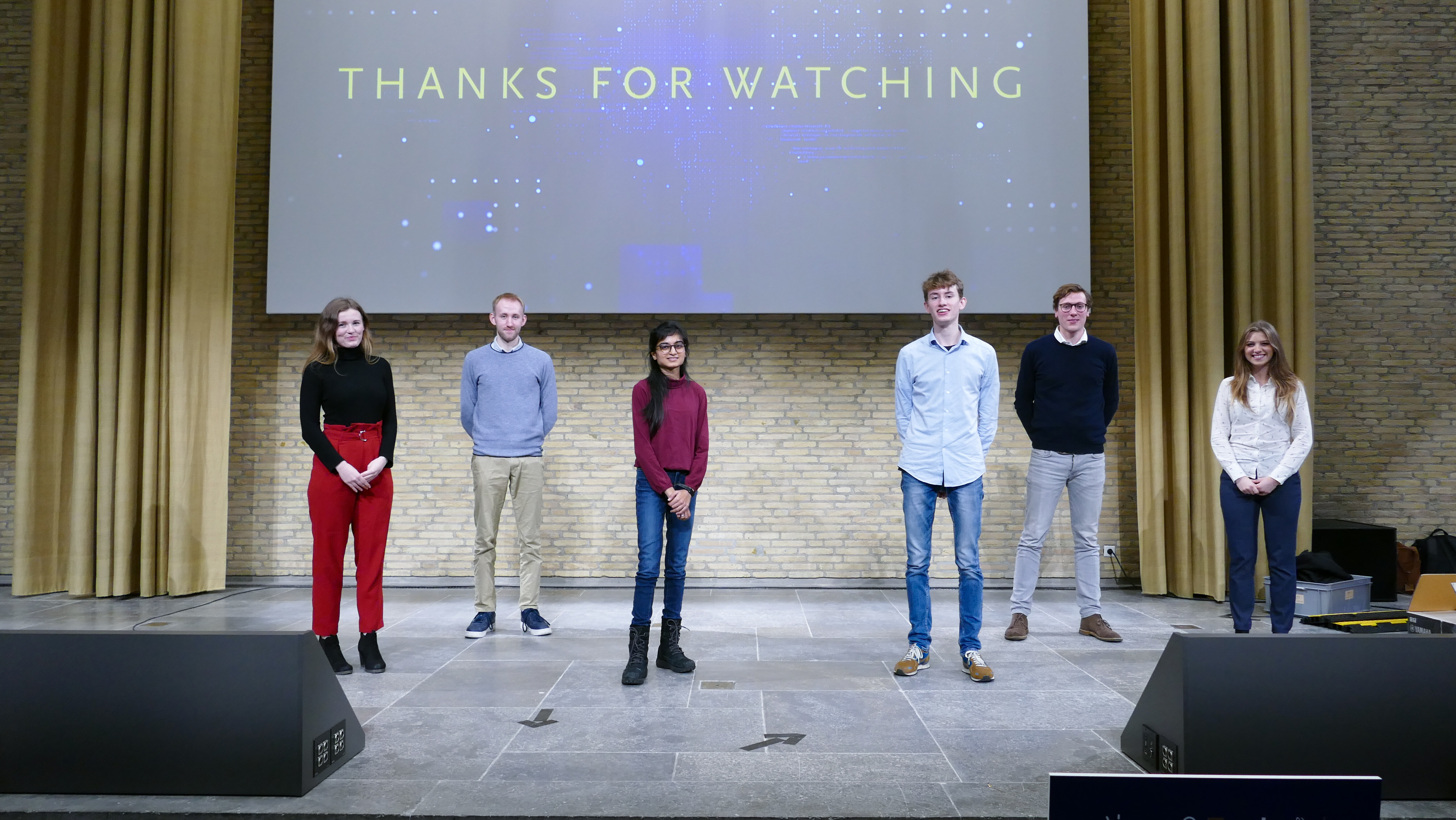 Interview Ideation and Start-up winners K.I.S.S and Dmyzer
2020-11-30
In this interview, we talked to the Ideation and Start-up winners of the Tilburg University Challenge 2020! We asked K.I.S.S eten and Dmyzer what their key takeaways are, what tips they have for future participants and about their future plans.

When you look back at the TiU Challenge journey, what are your key take-aways from the Challenge? What was the most important thing you learned?
Purvi from K.I.S.S. eten, who won the Ideation award, tells us that there were a lot of things she has learned. She explained that for her, the challenge opened up a lot of learning opportunities throughout. It was like a whole other level of learning program along with the regular studies. She said, it was up to her, and the other participants, how much they observe and learn. For Purvi, there were a lot of takeaways. "The key takeaways are learning by doing rather than talking, starting to launch the project quickly, either in parts or a whole. Hereby you can test the idea and accordingly, pivot or proceed if you fail or succeed. Besides, thinking big, but starting very small, as it is easy to climb in small steps than bigger ones. Don't be afraid to be challenged, it only makes you more creative and stronger." As of last, Purvi encourages you to be observant and listen carefully. Accordingly, find your own story because there is no right or wrong way in this journey.

Byronie from Dmyzer, who won the Start-up award, adds that also for their team the challenge was very rewarding, informative, and fun. Their three key takeaways are as follows: "When launching your start-up, working with the right team members makes a world of a difference. It makes the process less stressful and more fun. Second, making an effort to listen to the feedback from talented advisors is crucial in avoiding common mistakes made by aspiring entrepreneurs. Thirdly, the most important takeaway, validating assumptions and making planning and commitment your cornerstone is imperative for transforming your ideas into a product."

Do you have any tips for students taking part in the next year's edition?
Dmyzer encourages you to spend time to find the
right people with whom you will embark on your entrepreneurial journey. "Also, follow the TiU Challenge steps and reach out to as many coaches as possible. They are very knowledgeable and committed to helping."

Purvi likes to remind you that this challenge is a journey, not a destination. Howsoever far you go, you will learn something worthwhile. "Participate in this marvelous opportunity to refine your skills and learn something new - Don't think, just do it!". She warns you that this might take a lot of time - so do it because you're passionate and not for the sake of it. "It is not only you but the mentors will also invest their time and efforts in this. So, value that!" And her third and final tip is to believe in yourself. "Do not give up and have the patience to see the results - be it even with the first step."

What are your future plans regarding your project?
Purvi wants to take K.I.S.S. Eten to the next level! Her future plans are to develop a Minimum Viable Product (an application) and test it. After that, she wishes to find a co-founder/s who would bring new perceptions with equal passion. Moreover, she wishes to develop a community-building strategy for bringing the K.I.S.S. concept closer to the people, and much more!

The future of Dmyzer looks a little different. Overall, they aim to develop Dmyzer into an influential and successful company in the data anonymization and digital work platform arena. For the next few months, Dmyzer will diligently be working on securing their first customers (early adopters) and fine-tuning our MVP, while exploring various business development and marketing channels.

If you want to read more about the winners and the other teams, check out our
Candidates page!